Lauryn Evans
RSINJ, INC.- President


Lauryn Evans established RSINJ in September of 2011 in Manahawkin, NJ. Prior to September of 2011 Lauryn was with RSI in Long Island, NY. After ten years as the Vice President of RSI, Lauryn decided to take her superior knowledge of the silent auction services in a different direction. Through attention to detail and dedication to Not-For-Profit Organizations (NFPO) Lauryn and RSINJ, in five years, have increased net profits by over $750,000 to hundreds of charities. Lauryn's unique business motto has set the standard in the fundraising community. Numerous NFPO's have made RSINJ a staple in their seasonal fundraising events.
Lauryn's diversity at each fundraising event has made her silent auction attractive to all audiences. From the auction displays to the wonderful guest services provided at the auction,
RSINJ
will transform the venue from a room to a showcase. The expertise displayed from the setup to the breakdown, has proved Lauryn's business model a success.
Recently
RSINJ
celebrated its Five Year Anniversary. Due to the success of
RSINJ
in the Northeast, including NJ, NY, PA and CT, Lauryn has expanded
RSINJ
service to DEL, MD, and DC. With sixteen total years in the silent auction and fundraising community Lauryn has solidified
RSINJ
as a trusted and loyal company to work with.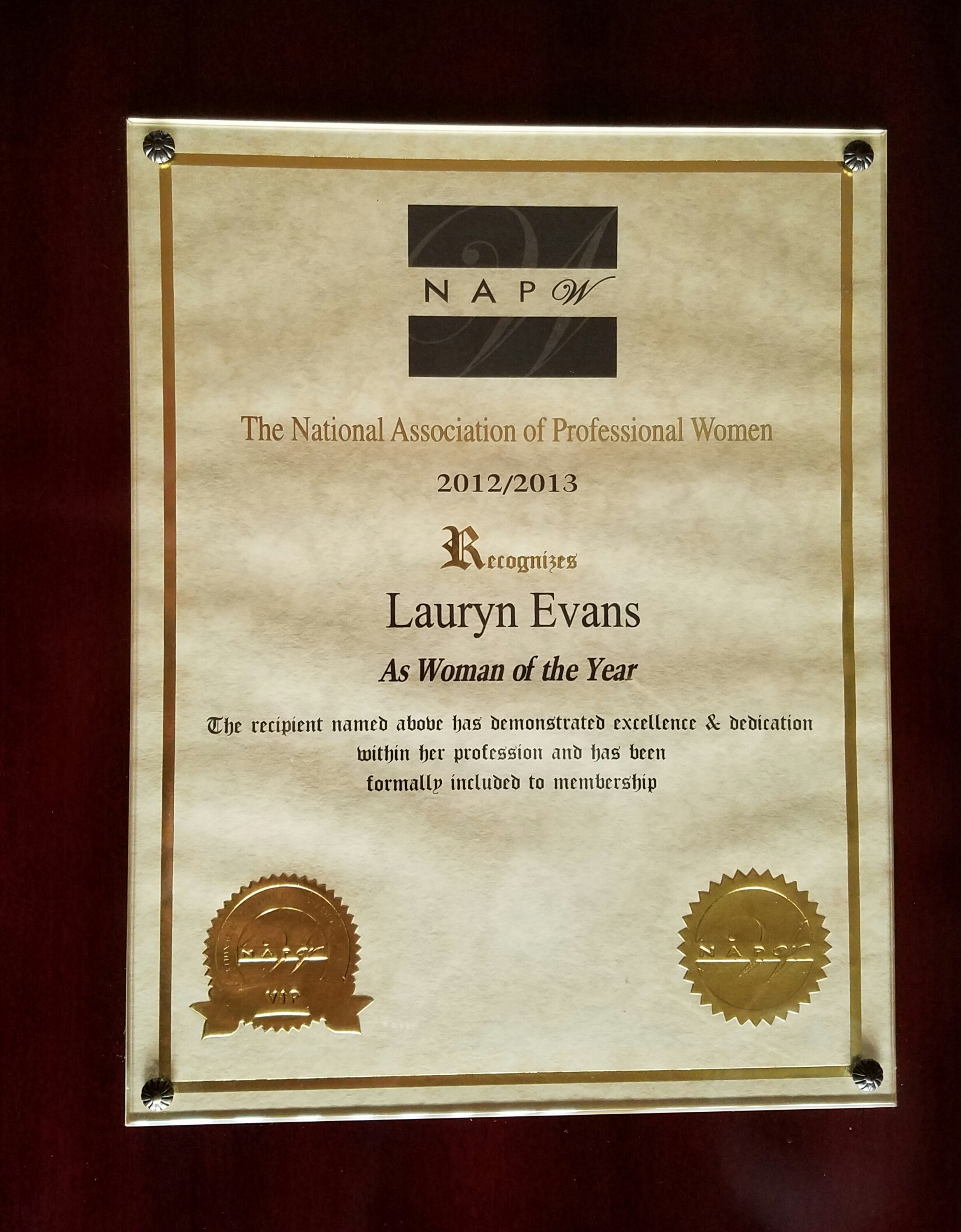 In 2013 Lauryn was named "Woman of the Year" by the NAPW.

In 2011 Lauryn beacme a member of the National Association of Professional Women (NAPW).