FOUNDATIONS deserve a company they can TRUST
100% FREE SERVICE
100% ON TIME PAYMENT EVERY TIME!!
RSINJ is THE PREMIER SILENT AUCTION COMPANY on the East Coast. RSINJ is a fundraising auction company that deals exclusively with Not- For-Profit Organizations (NFPO). Our 100% free service is opportune for all fundraising events. We will customize your auction to correspond with your event and your audience.
We specialize in many types of events, including (but not limited to!):
Dinner/Dances
Wine and/or Food Tastings
Golf Outings
and many more!
RSINJ is committed to helping each NFPO elevate their fundraising potential to its maximum outcome. RSINJ has helped hundreds of NFPO's from Local to National. See our testimonials page for some examples.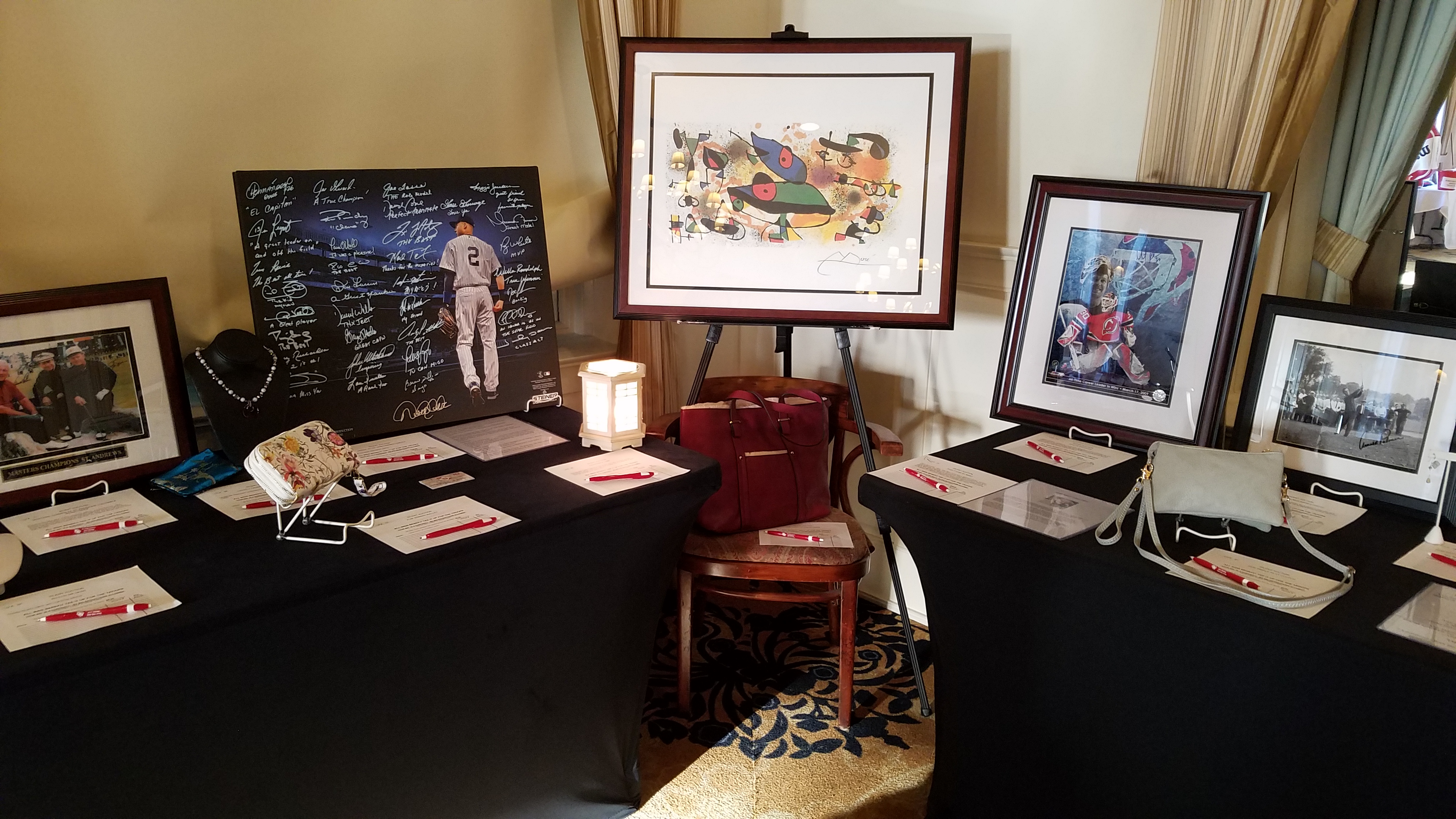 RSINJ offers a Professional Presentation. Our In-House Framing Facility uses only the best available materials and works closely with us to create top of the line, quality frames. Artwork offered includes, but is not limited to: Dali, Chagall, Picasso, Romanello, Neiman, Fazzino, Boulanger, Kinkade and Rockwell. We are also known for our vast range of products. While Sports Memorabilia and Artwork remain popular categories, RSINJ is always expanding our inventory with new and interesting items, to attract a more extensive audience. Pocketbooks, scarves, jewelry, watches and fragrance lamps, collectively contribute to making our silent auction diverse and unique, to compliment your event.
RSINJ is the most trusted name in the NFPO community. RSINJ is the leader in the silent auction industry, offering the most extensive array of both product variety and opening bids. We carry Limited Edition merchandise and One of a Kind pieces. All of our Autographed Merchandise is backed by a 100% Guaranteed, Certificate of Authenticity. We have stood proudly behind our product for over 17 years.
RSINJ, with the help of a brief survey and open communication, will provide merchandise and handle your donated items as if they were our own. RSINJ will be responsible for the set up of the auction, preparation of the bid sheets/signage, conducting the auction until its conclusion, facilitating the checkout of all items and breakdown of the auction. RSINJ will transform an ordinary room to a Showcase. Our Professional Staff will work and communicate with the NFPO Coordinator as well as the Maitre D' of the venue to provide you with peace of mind during your event. The RSINJ staff are knowledgeable and friendly and will provide your guests with First Class Service.